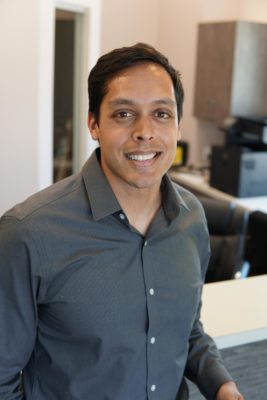 Dr. Rahul Mathur was born and raised in Alberta. However, he has spent considerable time living and working in the land down under – Australia.
Dr. Mathur graduated from the University of Western Australia and moved back to Canada in order to be closer to his family. In addition to practicing in Alberta, he runs a rural dental clinic in a North East community in Saskatchewan.
Rahul is a committed ongoing student of Dentistry, and this is shown by his interest in Continuing Education. He has a genuine interest in helping people feel comfortable in the dental chair. He is pleased to have opened his new practice right in the heart of Airdrie new Midtown Plaza shopping center, right across the parking lot from Tim Horton's. As a SW Airdrie Dentist he looks forward to welcoming all new patients to his new dental practice.
He also enjoys the puzzle of solving complex oral health issues and reconstruction of heavily damaged teeth and supporting structures. He spends much of his free time with his wife Dr. Camellia Parsa and their young family.
If you would like to learn more about becoming one of our new dental patients at 8th Street Dental and to schedule your appointment with Dr. Mathur, please use our online form or contact our office by telephone at (403) 980-1847 for more information.