Your Choice for Single Tooth Extraction in Airdrie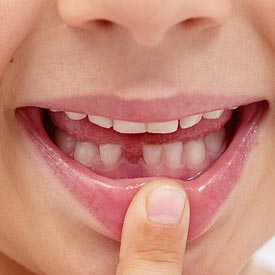 Your permanent teeth were intended to last a lifetime, but in some cases, there are circumstances that arise that require a tooth to be extracted. 8th Street Dental offers Single Tooth Extraction services, here at our dental clinic in Airdrie.
An extraction is generally recommended because a tooth is damaged beyond repair from trauma or advanced tooth decay. At 8th Street Dental we are able to perform single or multiple teeth extractions in the comfort of our office in Airdrie. Our friendly Dental Team will help you throughout the process by providing answers to all of your questions and concerns about your single tooth extraction.
Some of the Reasons Why You May require an Extraction Procedure Include:
Active infection or the risk of infection from a diseased tooth

Periodontal (Gum Disease)

Crowding

Wisdom Teeth Extraction

Baby Tooth Removal
View About Tooth Extraction Movie
After your tooth extraction procedure, Dr. Rahul Mathur will recommend the best treatment options in order to replace any missing teeth. We offer services such as dental bridges, partial dentures and dental implants as a reliable, functional and aesthetically pleasing solution for replacing missing teeth. After your single tooth extraction with Dr. Rahul Mathur, we will provide you with the treatment options that will best suit your needs. As a temporary solution, we will discuss the short-term use of an appliance known as a 'Flipper' for patients that have lost a front tooth.     
We know that your smile is important to you and ensuring that you have a positive experience and your comfort is our top priority.